AmblesideOnline Year 0 Booklist
"Away with books, and 'reading to'--for the first five or six years of life. The endless succession of story-books, scenes, shifting like a panorama before the child's vision, is a mental and moral dissipation; he gets nothing to grow upon, or is allowed no leisure to digest what he gets."
(Charlotte Mason, Volume 5, Parents and Children p.216)
AmblesideOnline is part of Amazon.com's Affiliate program. If you use the Amazon links, we receive a small commission which enables us to cover the costs of keeping the website and curriculum. Amazon links are identified like this: ($amzn) or (K), but we have provided links to free and alternate sources as well.
AmblesideOnline Year 0:
Year 0 Overview
Year 0 Booklist
Year 0 Schedule
Why wait until age 6 for Year 1?
Year 0 Activity Suggestions
AO Curriculum Overview
2022-2023 Pre-change Books/Schedules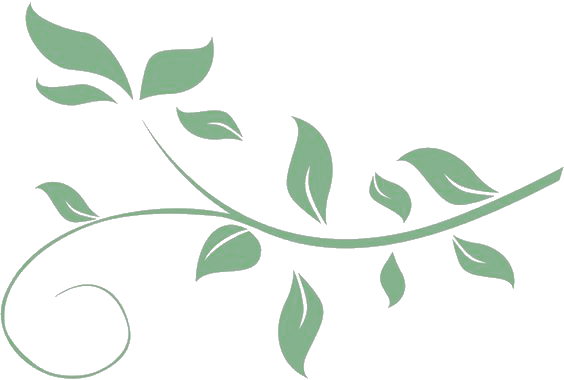 Year 0 is not a formal AmblesideOnline year like the other years for which we have booklists and schedules. Year 0 covers all the time from birth until formal school begins somewhere around age 6 or later. Year 0 does not have a booklist as such, and books do not have the prominent place in Year 0 that they have in other years.
The book suggestions on this page are meant to provide examples of the type of books that would be consistent with the standards Charlotte Mason set. There is no need to find all of these books and read them according to a schedule. Simply use this list as a guide to selecting the best books from what you already own or have access to.
Picture Book Suggestions
There are many picture book lists to be found, but Charlotte Mason felt that children would be better with only a few wonderful picture books than a lot of merely entertaining ones. Coming up with a list of only a few books is very difficult because we all tend to love whatever we grew up with; it's human nature to find comfort in familiar, warm memories. We also tend to adore whatever brings our own children delight. It's so hard to separate such sentiment and emotion from objectivity and take a hard look at books from the perspective of what's really wonderful and beneficial for all children, and what we desire to share with others because of the special memories treasured by us rather than because the book itself is unusually great.
What books stand above the rest? Charlotte said about education, "the answer cannot be given in the form of 'Do' this and that, but rather as an invitation to 'Consider' this and that; action follows when we have thought duly." In the same way, before we share our list, we would like to give some principles about how books should be chosen by parents wishing to embark on a Charlotte Mason journey with their children.
Read More:
Choosing books from a Charlotte Mason perspective
From the 1897 Parents' Review: The Choice of Literature for the Young
Book Selection Criteria:
Text should be literary to prepare children for the challenging books they'll be using for school, and cultivate a delight in beautiful names. Children should be discouraged from developing a taste for easy books that will undermine their capacity to read classics later. Books should be selected with the goal of decreasing dependence on pictures, and relying more on the imagination to envision pictures in the mind from the text.
Illustrations should "have a refining, elevating effect upon our coarser nature" and bring us into the "world of beauty" while helping our children develop an affinity for, an attraction to, the beautiful, the lovely, the pure, the refining--because "education is concerned to teach him what pictures to delight in."
Stories should have the noble, beautiful, inspiring kind of living ideas that CM espoused, including "the great human relationships, relationships of love and service, of authority and obedience, of reverence and pity and neighbourly kindness; relationships to kin and friend and neighbour, to 'cause' and country and kind, to the past and the present."
Classic stories and poems illustrated by good children's artists (such as Gennady Spirin, Barbara Cooney, Edward Ardizonne, Ted Rand) are almost always a safe bet. Parents should also look at books used in AmblesideOnline's years 1 and 2 when their children are ready for "chapter books."
Year 0 Books
Winnie the Pooh series by AA Milne and Ernest H. Shepard
Winnie-The-Pooh ($amzn) (K)
The House at Pooh Corner ($amzn) (K)
When We Were Very Young (ChrBk) ($amzn) (K)
Now We Are Six (ChrBk) ($amzn) (K)
4-volume set (ChrBk) (ChrBk) ($et)
Single-volume set ($amzn)
Accept no substitutes for the original stories! There are Kindle versions, but in our opinion, they are overpriced, and not an adequate replacement for a book a child can take to bed and lovingly store under a pillow, or for the lovely Ernest Shepherd illustrations.
Listen to Milne himself reading "Pooh and Piglet nearly catch a woozle," 1929; also on YouTube
Beatrix Potter series; there are 23 books (ChrBk) ($et) sometimes published in single volumes (ChrBk) Ω; these are the highlights:
The Tale of Peter Rabbit ($amzn) (K)
The Tale of The Flopsy Bunnies ($amzn) (K)
The Tale of Tom Kitten ($amzn) (K)
The Tale of Mrs. Tiggy-Winkle ($amzn) (K)
The Tale of Mr. Jeremy Fisher ($amzn) (K)
Two Bad Mice ($amzn) (K)
The Tale of Jemima Puddle-Duck ($amzn) (K)
The Tale of Mrs. Tittlemouse ($amzn) (K)
The Little House by Virginia Burton (ChrBk) ($amzn) (K)
The Story About Ping by Marjorie Flack (ChrBk) ($amzn) (K)
The Little Engine that Could by Watty Piper (ChrBk) ($amzn)
Blueberries for Sal by Robert McCloskey (ChrBk) ($amzn) (K)
Make Way For Ducklings by Robert McCloskey (ChrBk) ($amzn) (K)
One Morning in Maine by Robert McCloskey (ChrBk) ($amzn) (K)
Ferdinand by Munro Leaf (ChrBk) ($amzn) (K)
Ox-Cart Man by Donald Hall, illustrated by Barbara Cooney (ChrBk) ($amzn)
Stone Soup (ChrBk) ($amzn) (K) and other folk tale retellings by Marcia Brown
Miss Rumphius by Barbara Cooney (ChrBk) ($amzn) (K) (Charlotte Mason's idea of duty in bringing beauty to the world)
The Story of Little Babaji by Helen Bannerman ($amzn) or other retelling of the Sambo story with more appropriate illustrations
Uncle Remus and Brer Rabbit, Uncle Remus, His Songs and Sayings and others by Joel Chandler Harris (ChrBk) ($amzn) These audio versions read by Phil Chenevert and Mark F. Smith are very good: Ω Ω Ω Ω Ω Ω Suggested Chapters in footnote. [1]
Various animal stories by Thornton Burgess (Mother West Wind's Children, The Adventures of Reddy Fox, Johnny Chuck, Peter Cottontail, etc.) Children seem to either love these and can't get enough, or not take to them. Ω
Poems and Prayers for the Very Young by Martha Alexander ($amzn)
A Child's Garden of Verses by Robert Louis Stevenson (ChrBk) * illustrated by Tasha Tudor ($amzn), Eulalie ($earch), Jessie Wilcox Smith (K), or Alice and Martin Provenson ($amzn) (K)
A good collection of classic stories and folktales such as The Little Red Hen, The Gingerbread Man, Goldilocks and the Three Bears, The Three Billy Goats Gruff. (Joseph Jacob's versions online here and href="http://www.sacred-texts.com/neu/eng/meft/index.htm">here)
Paul Galdone has illustrated versions of Three Little Kittens (ChrBk) The Three Billy Goats Gruff (ChrBk) The Town Mouse and the Country Mouse (ChrBk) Little Red Riding Hood (ChrBk) The Three Bears (ChrBk) The Gingerbread Boy (ChrBk) The Three Little Pigs (ChrBk) The Little Red Hen (ChrBk)
A good collection of Aesop's Fables, such as the one illustrated by Milo Winter (ChrBk) ($amzn) (K)
A nice Mother Goose collection, such as The Real Mother Goose illustrated by Blanche Fisher Wright ($amzn) (K), MaMa Goose, a collection by Edelen Wille ($amzn), or versions such as those by Rojankovsky ($amzn), Marguerite De Angeli ($amzn) Tasha Tudor ($amzn), Gyo Fujikawa (ChrBk), or Tomie dePaola (ChrBk), or Lavender's Blue, a collection of nursery rhymes compiled by Kathleen Lines, illustrated by Harold Jones ($amzn), Treasury of Mother Goose, illustrated by Offen (ChrBk), Here Comes Mother Goose ($amzn), My Very First Mother Goose ($amzn)
Illustrated classic poetry such as Poems for Young Children compiled by Caroline Royds
A good collection of classic children's poetry such as A Child's Book of Poems by Gyo Fujikawa (ChrBk) ($amzn); The Golden Books Family Treasury of Poetry selected by Louis Untermeyer ($amzn); The Oxford Book of Children's Verse edited by Peter Opie ($amzn)
---
If space is an issue, or you live out of the US and can't afford to have a lot of books shipped:
Take a look at The World Treasury of Children's Literature selected by Clifton Fadiman. It includes many classic picture books, poems and lesser-known ones. It doesn't include all of the illustrations, but the ones it does include (a few from each book) are from the original books. There are three volumes, but only the first two volumes would be useful; vol 3 has selections from longer chapter books, and whole books are preferable. Vol 1 and 2 ($amzn)
Volume 1 includes: some Nursery Rhymes, some Aesop's Fables, myths, The Little House by Virginia Lee Burton, Play With Me by Marie Hall Ets, Goodnight Moon, A Hole is to Dig, Babar, some Robert Louis Stevenson poem from A Child's Garden of Verses, The Little Engine That Could, Curious George, Hillaire Beloc poems, The Story of Ferdinand, Pelle's New Suit by Elsa Beskow, A Kiss for Little Bear by Else Holmelund Minarik, Make Way for Ducklings, The Velveteen Rabbit, Alexander and the Terrible Horrible No Good Very Bad Day, The Three Bears, The Three Pigs, Whittington's cat, and some lesser known titles.
Volume 2 includes: Eugene Field's poem The Duel, The Owl and the Pussycat, and The Pobble Who Has No Toes by Norman Lear, The Tale of Peter Rabbit, two poems by A.A. Milne, Grimm fairy tales, The Emperor's New Clothes, The Ugly Duckling, Ping, Where the Wild Things Are, Chicken Soup With Rice, and individual chapters from Paddington Bear, Winnie the Pooh, and Ramona the Pest.
If space/cost is an issue, there are also story collections online:
Nursery Tales Told to Children by Amy Steedman includes classics such as The Three Bears and Sleeping Beauty
Childhood's Favorites and Fairy Stories β edited by Hamilton Wright Mabie, Edward Everett Hale, and William Byron Forbush, 1909; poems, nursery rhymes, fairy tales, fables, and stories from other lands. Ω
Free Audiobooks has a collection of children's stories at StoryNory
For the Children's Hour · by Carolyn S. Bailey "A choice collection of stories for the preschool child, carefully selected, adapted, and arranged by two veteran kindergarten teachers."
Children's Nursey An online library of classic 19th century illustrated children's books, including Lang's fairy books, Beatrix Potter, Peter Pan, The Water Babies...
The Rosetta Project: An online site with lots of illustrated vintage picture books
Advisory Favorites
Hiawatha by Longfellow, illustrated by Susan Jeffers (ChrBk) ($amzn)
Paul Revere's Ride by Longfellow, illustrated by Ted Rand (ChrBk) ($amzn)
My Shadow by Robert Louis Stevenson, illustrated by Ted Rand (out of print)
Picture books depicting Just So Stories by Rudyard Kipling, such as The Elephant's Child
Roxaboxen by Barbara Cooney ($amzn)
The Tale of Three Trees illustrated by Angela Elwell Hunt (ChrBk) ($amzn)
Wynken, Blynken and Nod illustrated by either Susan Jeffers (OOP), Johanna Westerman (ChrBk) ($amzn) or Barbara Cooney
Board Books for Toddlers
Books illustrated by Beatrix Potter: Meet Peter Rabbit, Meet Hunca Munca ($amzn), Meet Squirrel Nutkin ($amzn), Meet Mrs. Tiggy-Winkle ($amzn)
My Little Book About God illustrated by Eloise Wilkin (ChrBk) ($amzn)
Prayer for a Child by Rachel Field, illustrated by Elizabeth Orton Jones (ChrBk) ($amzn)
The Big Red Barn by Margaret Wise Brown, illustrated by Felicia Bond (ChrBk) ($amzn)
Mother Goose for Kids illustrated by Jessie Willcox Smith ($amzn)
Poems to Read to the Very Young, pictures by Eloise Wilkin ($amzn)
Single-poem books illustrated by Dianne O'Quinn Burke, such as Wee Willie Winkie
Mother Goose illustrated by Eloise Wilkin ($amzn)
A Child's Garden of Verses compiled by Cooper Edens with a Jessie Willcox Smith picture on the cover
Any other books on this page that become available in board editions :-)
My First Bible in Pictures by Kenneth Taylor, with reverent, non-cartoonish color drawings by Richard and Francis Hook (not a board book, but sturdy) (ChrBk) ($amzn)
Beginning First Readers
Most children will be beginning to read in Year 1, but these are suggested for children who start earlier:
Frog and Toad readers by Arnold Lobel
Little Bear readers by Else Holmelund Minarek
George and Martha series by James Marshall
Frances books by Russell Hoban
Henry and Mudge series by Cynthia Rylant
Free online beginning readers by Harriette Taylor Treadwell
More Books and Videos
Are you curious which children's books are on the shelves of some of the Advisory and Auxiliary members that didn't make it to the "official" AO booklist? See a list of Advisory and Auxiliary favorites.
Mister Rogers Neighborhood isn't on in most cities anymore, but you can watch them online. Archive.org has individual seasons (and a "complete collection") that you can watch online for free.
Footnotes
1. Brer Rabbit: These chapters are suggested:

Uncle Remus Initiates the Little Boy
Wonderful Tar-Baby Story
Why Mr. Possum Loves Peace
How Mr. Rabbit was Too Sharp for Mr. Fox
Story of the Deluge
Mr. Fox Tackles Old Man Tarrypin
Mr. Rabbit Grossly Deceives Mr. Fox
Mr. Fox is Again Victimized
Mr. Fox Goes a-Hunting But Mr. Rabbit Bags the Game
Old Mr. Rabbit, He's a Good Fisherman
Mr. Rabbit Finds His Match at Last
Mr. Rabbit Meets His Match Again
Mr. Rabbit and Mr. Bear
How Mr. Rabbit Lost His Fine Bushy Tail
Mr. Fox and Miss Goose
Mr. Rabbit's Astonishing Prank
The Story of the Pigs
How Mr. Fox Failed to Get His Grapes
(Suggested chapter list compiled by Kathy Livingston)
(Back)
AmblesideOnline's free Charlotte Mason homeschool curriculum prepares children for a life of rich relationships with God, humanity, and the natural world.